Middle Grade Book Lists and Reviews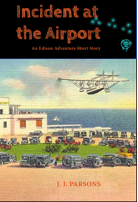 Goodreads Middle Grade Book list At the Goodreads site, you'll find many book lists and you can select individual books to link to reviews from readers and fans.
Melissa Fox, The book Nut Melissa Fox offers enjoyable critical reviews of middle-grade and young adult books. Parents looking to sort out the quality of books that their kids are reading will certainly want to visit this site.
The Children's Book Review Bianca Schulze is the driving force behind this well-organized site where parents can find reviews and articles in categories such as "Books by Age," "Cultural Wisdom," "Best Sellers," "Bedtime Books," and "Quest for Literacy."
Home School Book Review Blog A prolific set of reviews have been posted by Wayne S. Walker at this site according to the following rating scheme: 1=nothing objectionable; 2=common euphemisms and/or childish slang terms; 3=some cursing or profanity; 4=a lot of cursing or profanity; 5=obscenity and/or vulgarity.