WHAT TO PACK FOR THE CARIBBEAN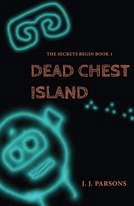 • Swimsuits. Take more than one. You'll want to have a dry one to wear after lunch.
• Sweater or sweatshirt. Useful in the evening, after swimming, or if the air conditioning is too cold.
• Shorts. Most tourists wear shorts everywhere, though locals favor long pants. Kids might find long pants to be too hot. We recommend zip off pants. Choose a light fabric and a loose style to help keep your cool.
• Shoes. If your feet don't get too hot, you can try sneakers or jogging shoes, but sandals work for most activities. BTW, only tourists show up wearing water shoes. Some people wear sandals in the water, but most beaches are pure sand and there is not much debris, so it is okay go barefoot. Learn the "sand shuffle" to avoid stepping on a sting ray! Don't walk on coral with shoes, sandals, bare feet, or flippers.
• Shirts and tops. Bring a long-sleeved shirt or two for those days when everyone has had enough sun.
• Underwear. Take enough. The tropics are humid and clothing takes a long time to air dry. If you rinse out underwear in the sink at night, don't expect it to be dry the next morning.
• Hat. Everyone needs one. There will be many chances to buy a hat at souvenir shops and at beach vendors, though even cheaply made goods can be expensive.
• Sunscreen. If you have a brand or formula of sunscreen that you like, consider packing it in your checked luggage. The selection of sunscreen in the islands is not as extensive as on the mainland.
• Insect repellent. You might plan to take a few insect repellent wipes (they go through security easily). Then purchase some spray when you get to the islands if you are in a buggy area.
• Bug net. If you are going camping, each member of the family should have a small net.
• Underwater camera. Definitely! Don't forget the charger and make sure to have an extra memory card.
• Beach bag. Waterproof, if possible.
• Cell phone. Before bringing cell phones, check to see if you'll have coverage at your destination. Kids' cell phones are a mixed bag; good communication, but one more thing to lose.
• Beach towels. Hotels typically provides towels for use off property. Otherwise, you can pick one up for about $10 once you hit the first beach.
• Snorkel gear. Take a mask and snorkel. You can rent fins at most beaches.
• Paddle/surf board. Carrying them on a plane is a pain, plan to rent these items, though they can be expensive. If you are staying on an island with a K-mart or CostCo, you can make a quick stop there to pick up inexpensive water toys, along with insect repellent and sunscreen.
• Eyewear. Don't forget sunglasses. Kids who wear regular glasses, might consider taking an old pair as a back up. Contact wearers should take all their accoutrements.
• Disposable rain poncho. Kids can tuck one in a backpack. We've seen more than one visitor wearing a trash bag to keep dry.
• Ziplock bags. Take a few ziplock bags of various sizes for stashing treasures found on the beach, for transporting a wet swim suit, or protecting electronic gear from sand and salt water.
• Medicine. Pack prescription medicines in two places in case some luggage gets lost or delayed. All islands have pharmacies, but transferring prescriptions is not always easy or possible.
• Toothpaste and toothbrush.
• ID. Make sure to take IDs for kids. Also, kids should have a written note containing the name and phone number of the place they will be staying on island.